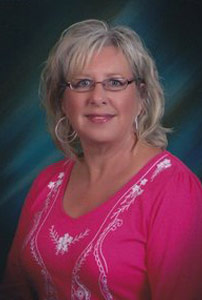 Pledge to Clients: I pledge to my clients not to just find a house for their family, but to find a home. Purchasing a home is such a wonderful experience for the entire family. My goal is to make this process as simple and stress-free as possible. My pledge to my selling clients is to find a family who will love and care for their home just as the sellers have.
Professional Experience: Sales Associate with Home Realty for more than 10 years.

Retired with 38 years combined teaching at Alexandria High School, Alexandria Middle School, Wellborn Elementary, Piedmont Middle School, Piedmont High School and Trinity Christian Academy.
Education: Accredited Buyers Representative Certification in 2001
Alabama Real Estate License in 1999
Master's Degree in Library Science (Add On) in 1996
Master's Degree in Elementary Education from Jacksonville State University in 1985
Bachelor of Science in Elementary Education and a Minor in Physical Education from Jacksonville State University in 1976
Ohatchee High School Graduate in 1973
Outside Interests: Traveling with Family, camping in non commercialized places, working in the yard, sewing and making crafts, growing beautiful flowers to share with friends, remodeling and decorating homes, riding around in small quaint towns looking at homes and landscaping, and just sitting on the couch late at night in peace and quiet.
Personal Information: Married to Jeff Davis Winn, Jr. since August 1977.

Son - Jeff Davis Winn, III (Beau)
Daughter - Sara Elisabeth Winn Wheeler and husband, Kent Wheeler

Grandchildren:
Cole Davis Wheeler
Kate Wheeler
Chloe Ann Winn

Mother- Faye Bryant Ferguson from Cedar Springs
Father- Billy Ferguson from Anniston
2 Brothers- Bart Ferguson and Randy Ferguson
Position: Agent
Phone: 256-831-6692
Cell: 256-283-4582
Email: swinn@cableone.net